Christ U.M. Preschool: Pre-K & Preschool
Welcome To Our Preschool Page!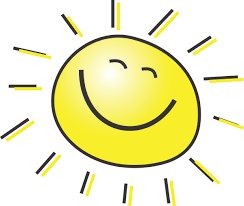 Christ U.M. Preschool operates from late August until mid-May. We offer 3-day, half day classes for children who will be 3 on August 1st and 3-day full day Pre-K classes for those who are 4 on August 1st. Pre-Kindergarten classes are intended for those who would enter Kindergarten the following year.

Classes start Tuesday, August 28, 2018 for everyone.

Half-day classes are 9:00 - 11:30 a.m. classes, and if enough sign up we often have an afternoon class that meets from 12:30 - 3:00 p.m. (Age 3 by 8/1)

Full-day Pre-K classes meet from 9:00 a.m. - 3:00 p.m. (Age 4 by 8/1)

All classes are three days per week meeting on Tuesday, Wednesday & Thursday

Classes are designed and follow Ohio's Early Learning and Development Standards which are divided into five areas:

Social and Emotional Development

Approaches Toward Learning

Cognitive Development and General Knowledge

Language and Literacy Development

Physical Well-Being and Motor Development
...and this is all delivered in a warm, loving and Christian atmosphere. We hope YOU will join us, too, and become part of our preschool family!
Tuition for the 2018-2019 Year

:
Preschool - $1,080.00 for the year (payable in 9 payments of $120.00)
Pre-K - $1,665.00 for the year (payable in 9 payments of $185.00)
(More information on the forms below).

Please note: fees are subject to change
TO REGISTER:
Download and complete the registration form, below

Bring the following to Christ United Methodist Church (open M-F, 9-3) at 700 S.. Main Street, Baltimore, OH

Completed registration form

Registration fee $50.00

Child's birth certificate so staff can verify age (we do not need a copy)
QUESTIONS?
We'd be happy to help you if you have any questions! You can contact us at one of the following:
Email: preschool@christum-baltimore.com
Phone: 740-862-4343

Visit Us on Facebook!