Christ U.M. Preschool: Pre-K & Preschool
Welcome To Our Preschool Page!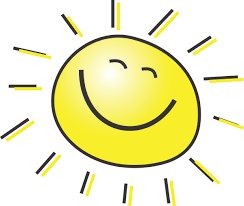 We have had a great start to our 2018-2019 school year! Children are now use to their classroom routines and have made many new friends. We've been able to go outside to play often in this unseasonably warm weather we've been having, and the hallways are once again decorated with the children's papers and artwork.

Pictured is one of the bulletin boards at the school. This bulletin board was done by sending every student home with one or two shapes to
decorate how they wished and return in two days. The shapes were then put on the bulletin board as leaves on one of the two trees. Parents and children alike have enjoyed finding the shapes they decorated!

If you were to have walked down the hall recently, you might have seen or heard...
children laughing or singing

a group using the parachute and bean bags for large-group activities

children praying before lunch or snack, for those who are absent, or a special morning prayer

a class retelling a story using props

children examining a dried sunflower and buckeyes using magnifying glasses

a class charting which kind/color of apple they feel tasted the best

children doing hands-on experimenting to figure out what floats and what doesn't

children painting with paint brushes, their hands, balloons and apples

classrooms each doing an apple cider taste test

children learning about Johnny Appleseed and making a hat

children examining and playing in sensory tables filled with water, packing peanuts, sand, pasta, pom poms and all sorts of tools to manipulate the sensory table's ingredients

children learning their shapes, numerals, colors and alphabet
All classes are sent home a newsletter on Thursday. Be sure and check your child's school bag daily, but especially on Thursday. We also now use the long bulletin board for all classes (and the office) to post items exclusive to their classrooms such as snack calendars, photos, newsletters, etc. This bulletin board is the one on your right when you come in to the preschool and across the hall from Fellowship Hall.

Be sure and check out our Facebook page, too! We've been putting quite a bit of photos up as well as reminders for upcoming events.
We Learn! We Play! We Grow!
Download and complete the registration form, below

Bring the following to Christ United Methodist Church (open M-F, 9-3) at 700 S.. Main Street, Baltimore, OH

Completed registration form

Registration fee $50.00

Child's birth certificate so staff can verify age (we do not need a copy)
QUESTIONS?
We'd be happy to help you if you have any questions! You can contact us at one of the following:
Email: preschool@christum-baltimore.com
Phone: 740-862-4343

Visit Us on Facebook!